Programs & Services
We understand that operating a new company is no small task, so our companies are offered access to a variety of unique and exclusive services and mentorship to help them create thriving businesses. However, Idea Consultations and Founders Fundamentals are designed for the community at large as a starting point to engage with us.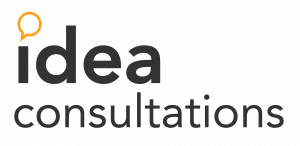 Idea Consultations
Idea Consultations are free one-on-one consultation services available for 30 minutes to connect with our Entrepreneurship Manager, Nafis Ahmed to leverage his experiences and understand how the York Region ecosystem can help your idea come to life. The program is designed to connect you into the various partners and support organizations within the region. Start by filling out the form.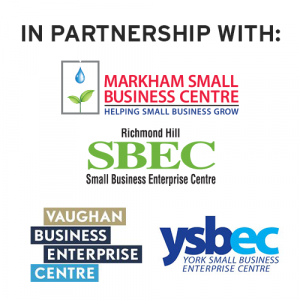 Founder Fundamentals
Founders Fundamental is a regional program designed to help you kick start your entrepreneurial career in York Region. Whether you are a professional services company, brick and mortar or technology startup, the program aims to equip you with the essential skills and knowledge needed to succeed. Spanning across topics such as Business Plan 101, Grant Writing, and How to Grow a Team, this program provides a wide range of learning. In addition, the program connects you with local resources within your municipalities such as your local Small Business Centres in Vaughan, Markham, Richmond Hill and the Northern Six plus additional resources.
To sign up for the current cohort starting September 17th, click here.
For access to previous sessions, please click here to see our YouTube channel.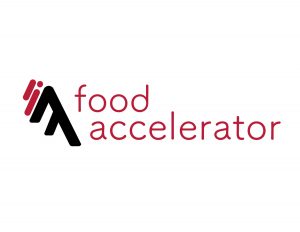 Food Accelerator
Our Food Accelerator program is a five-month accelerator program focused on scaling promising food and beverage ventures through customized workshops, expert mentorship and peer-to-peer circles. We are engaging ventures that have gotten past their labelling and initial package design with approximately $3,000 - $5,000 in monthly recurring revenue and 10+ points of sales to scale up with us.
To learn more about the program, see our Food Accelerator page. Please note that applications have now closed, but we encourage you to explore our virtual incubation program.
Technology Incubator
Our technology incubator supports high growth potential startups launch and develop innovative businesses through mentorship, industry network, funding resources, and dedicated programming to reach scalability.
Our startups have access to a roster of Entrepreneurs-in-Residence, active mentorship from startup experts, Founder Forums, where our CEO's can connect on a deeper level with one another, leadership coaching, connections to the investor community, and educational workshops to support their entrepreneurial journey.

Membership Perks
Founders are consistently bombarded with a variety of tasks and identifying resources that will help them scale. Therefore, our team have built a list of vendors that have created special offerings for startups within our ecosystem. Click here to see the list of offerings.