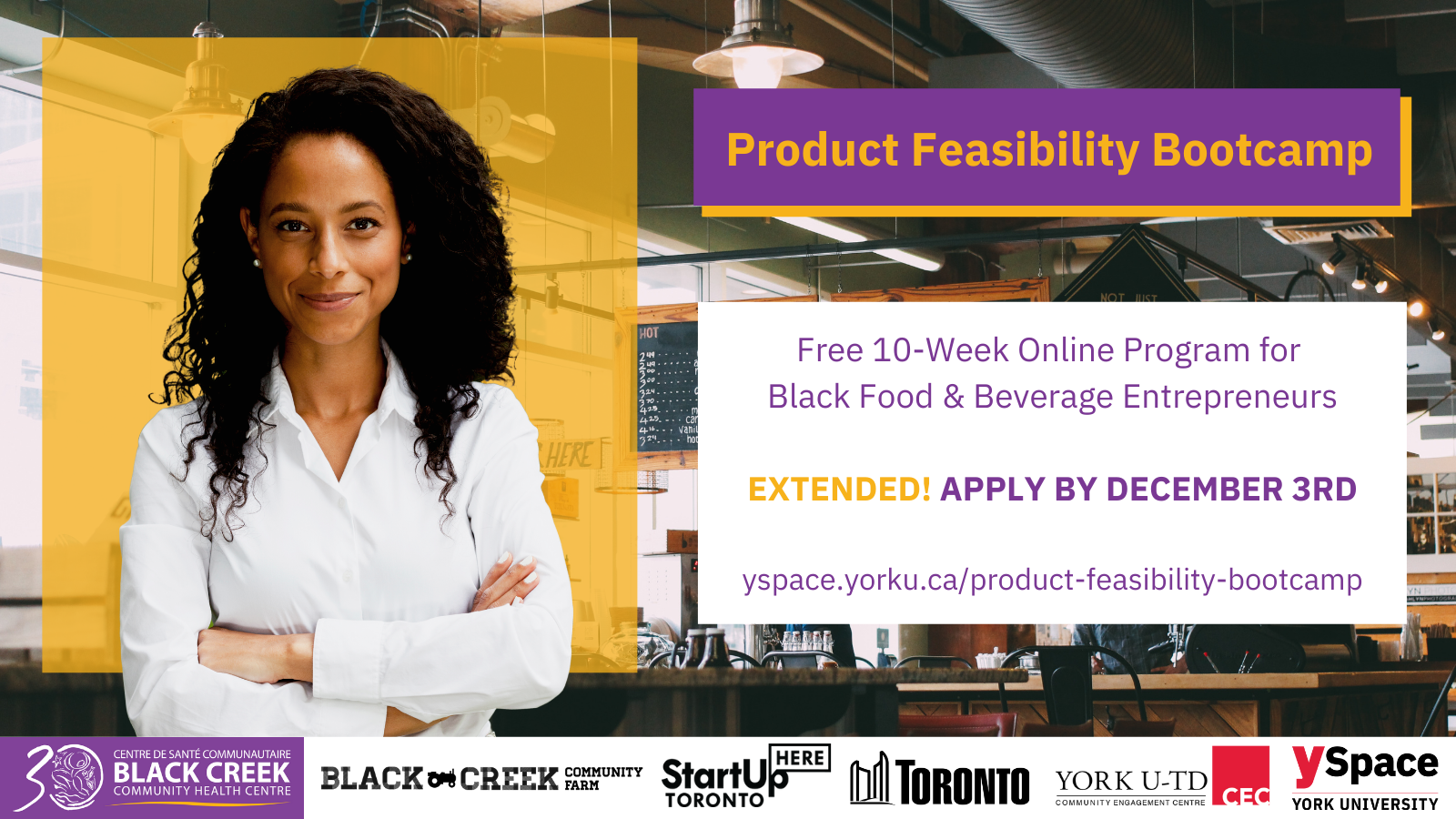 In partnership with the Black Creek Community Health Centre, Black Creek Community Farm, York University TD Community Engagement Centre, we have launched the Product Feasibility Bootcamp. This new and FREE 10-week virtual program is designed to support Black entrepreneurs and restauranteurs with a food or beverage product go from ideation to a full feasibility study, giving them the confidence to proceed with their business idea! Gain free-of-charge access to workshops, mentors, a network of peers & more. 
Program Timeline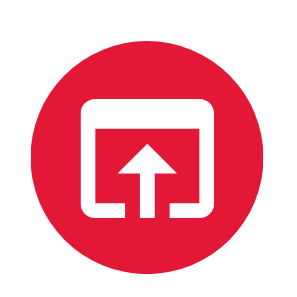 November 1
Applications Open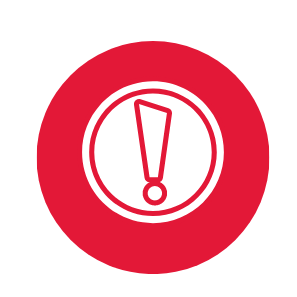 December 3
Applications Close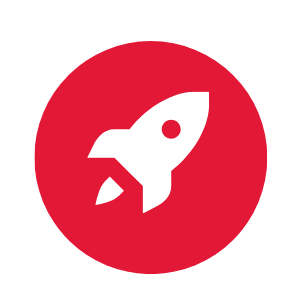 February 9
Programming Kicks-Off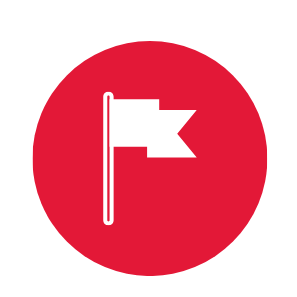 April 13
Programming is Completed
The Application Process
If you have any questions about the application process, email us at yspace@yorku.ca.
If chosen, applicants will be contacted by the BCCHC and YSpace team for additional information.
The selected companies will be asked to complete an onboarding form that will give the programming team an opportunity to better understand the business idea.
Accepted companies will gain access to resources and support for development.
Program participants will have access to curated programming and a variety of tailored resources which include a network of industry experts, startup perks, as well as peer founder circles to continue developing their venture.
Application Form
Please use the link below to access our application form. If you have additional questions, please email us at yspace@yorku.ca with your questions.
Product Feasibility Bootcamp FAQ
The application is due on December 3, please email us at yspace@yorku.ca if you have any questions. Please join the waitlist to be notified when the applications are open.
NOTHING! It is a free program for selected participants and we do not take any equity in the company!
Sessions run every Wednesday from February 9th to April 13th from 6 to 7:30 pm.
How to get started in CPG?
Value Proposition & Customer Personas
Concept to Commercialization
Regulatory & Compliance
Food Production & Food Safety
Packaging, Design & Market Validation
Channel Strategies
Product Pricing & Unit Economics
Supply Chain & Logistics
Storytelling & Pitching
We are looking for individuals who have an idea for consumer packaged goods (CPG) products and want to gain a better understanding of the industry and what it takes to launch a CPG product. Whether it is a hot sauce, a beverage or a snack - just come with an idea that you are ready to build on.
The program is open to everyone who identifies as Black and it is open to individual within Southern Ontario. So you do not have to be from the Black Creek community to apply and participate.
Participants must be 18 years or older to participate.
Participants are expected to contribute a minimum of 2 - 5 hours a week to participate in the educational workshops and connect with their mentors. Any additional time they have to complete the work required to push their business idea forward will be up to the participant.
A maximum of 10 applications will be chosen for the program during each cohort.
Our Partners