When:
May 12, 2021 @ 12:00 pm – 12:45 pm
2021-05-12T12:00:00-04:00
2021-05-12T12:45:00-04:00
You've heard it before... network, network, network! But what do you actually do with those contacts once you've added them on LinkedIn? Learn how to utilize your connections to start attracting collaboration and support on your projects. Also learn tips and tools to attract the RIGHT people into your network. What can you be doing in your career to be someone people want to work with?  
Join us on Wednesday, May 12th as we sit down with Patrice Pollack, Creative Director at FUSE Create. She will be sharing her experience and story as she provides insight on the value her network holds, and how she has leveraged her contacts to help her throughout her career.  
The first part of the session is a fireside chat followed by audience Q&A. Bring your critical thinking hat and get excited to ask questions and join in the conversation. Test out your new networking tips and tricks by connecting with the ELLA community! 
About the speaker: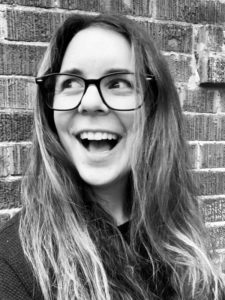 Patrice began her advertising career in the fast lane with several awards under her belt. Then, in 2011, she took home gold in the Cannes Young Lions competition. A first for Canada. From there, she packed her bags and left her home and native land to join J. Walter Thompson New York. While there, she pitched and developed campaigns for Smirnoff, Rolex and J&J.
Missing Canadian winters, Patrice made her way back to the great white north to work for J. Walter Thompson Toronto. Over the next four years, she helped pitch, win and create award winning work for Air Canada – the airline that ironically brought her back home. 
With roots in Toronto, she moved to OneMethod as ACD winning a number of awards as she continued to push creative boundaries with a strategic lens and a promise to challenge traditional advertising. She also gave back – using what she learned along the way, Patrice taught at OCADU. While still working full time, she mentored, championed and even hired some of the brightest and kindest people in the business.
Now as Creative Director at Fuse Create, she will navigate the ever-changing advertising landscape with her heart, head and of course, her gut.