When:
June 23, 2021 @ 12:00 pm – 12:45 pm
2021-06-23T12:00:00-04:00
2021-06-23T12:45:00-04:00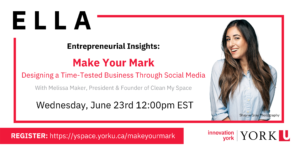 In today's digital age, having a social media presence is necessary, but are you making the most out of your online presence? Social media is a great way to connect with your audience, but did you know it's also a great way to create revenue streams?  
Join us to hear from YouTube sensation, Melissa Maker, President & Founder of Clean My Space, as she walks us through how she built a time-tested business through an active social media presence. Learn which revenue streams you may be missing out on and gather her top tips and tricks that you can implement right away to add another level to your business! 
On Wednesday, June 23rd at 12:00pm EST, Melissa will take the floor for her keynote presentation followed by moderated Q&A with Nicole Troster, ELLA Entrepreneurship Manager. Bring your note taking tools and inquisitive minds and get ready to engage in an active conversation during the audience Q&A.  
About the speaker: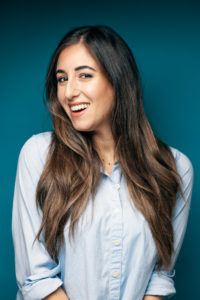 (Shane Gray Photography)
Melissa Maker is an accidental cleaning expert - because she hates to clean! In 2006, she launched Clean My Space, a cleaning service in her hometown of Toronto, Canada. In 2011, she decided to create digital content to help drive bookings by launching the Clean My Space YouTube channel. Since then, the channel has amassed over 235 million video views and over 1.7 million subscribers along with a healthy Instagram following and busy website. She also founded a microfiber cleaning tools company in 2016, called Maker's Clean. 
While Melissa has delivered her expert advice on cleaning products, tools, and DIY substitutes for over ten years, she wasn't always a cleaning pro and understands that people are looking for practical, time-saving solutions to everyday problems. 
Melissa's fans tune in on YouTube, Facebook and Instagram to get the latest advice on their cleaning needs and follow Melissa's life as an entrepreneur, foodie and mother of a toddler.