When:
January 18, 2022 @ 6:00 pm – 8:00 pm
2022-01-18T18:00:00-05:00
2022-01-18T20:00:00-05:00
Founder Fundamentals is an 12-week virtual workshop series designed to help you kickstart your entrepreneurial career.
About Founder Fundamentals
Interested in building your entrepreneurial skills to launch your startup?
YSpace, York University's innovation hub, is partnering with the Markham Small Business Centre (MSBC) to host an 11-week educational program called Founders Fundamentals.
Whether you are a professional services company, brick and mortar or technology startup, the program aims to equip you with the essential skills and knowledge needed to succeed. Spanning across topics such as finance 101, to how to write a business plan, to legal basics and more, this program provides a wide range of learning. In addition, the program connects you with local resources for potential next steps as you progress in your entrepreneurial ventures.
Individuals who attend at least 9 out of the 11 workshops will receive an Innovation York Certificate of Completion, illustratiting your dedication to learning about the essentials of launching a successful business.
About the Workshop
A business plan is vital to any startup. It outlines the company's vision and creates a road map that gives potential business partners an opportunity to gain deep insights into the startup. The fundamentals and techniques gained during the business planning process will allow a startup to plan, strategize, and assess risk all in one document.
During this workshop we will cover the following topics:
How to Build an Effective Business Plan
What is your Compelling Value?
Who is your Best Customer?
Tools & Frameworks for Support
About the Presenter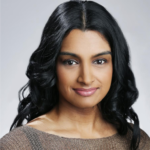 Faaria Wali, Business Development Manager, Futurpreneur Canada Futurpreneur Canada has been fueling the entrepreneurial passions of Canada's young enterprise for two decades. Futurpreneur's programs offer financing, mentoring, and resources for aspiring entrepreneurs aged 18-39. Faaria is a Business Development Manager with Futurpreneur Canada where she collaborates with partners in our ecosystem as we help entrepreneurs launch and grow their businesses. She is a Marketing Professor & an Entrepreneur with a specialty in experiential marketing.
*Zoom link will be accessible in your Order Confirmation page emailed to you after registration (click on "Go to Online Event").