When:
March 11, 2021 @ 6:00 pm – 8:00 pm
2021-03-11T18:00:00-05:00
2021-03-11T20:00:00-05:00
Founder Fundamentals is an 11-week virtual workshop series designed to help you kickstart your entrepreneurial career.
About Founder Fundamentals
Interested in building your entrepreneurial skills to launch your startup? YSpace, York University's innovation hub, is partnering with the Markham Small Business Centre (MSBC) to host an 11-week educational program called Founders Fundamentals.
Whether you are a professional services company, brick and mortar or technology startup, the program aims to equip you with the essential skills and knowledge needed to succeed. Spanning across topics such as social media marketing, to how to write a business plan, to legal basics and more, this program provides a wide range of learning. In addition, the program connects you with local resources for potential next steps as you progress in your entrepreneurial ventures.
Individuals who attend at least 9 out of the 11 workshops will receive an Innovation York Certificate of Completion, illustrating their dedication to learning about the essentials of launching a successful business.
About the Workshop
Are you looking to launch a startup or propel your startup into scaleup? In this webinar, we can give you the key systems and processes you can implement in your business right away to ensure you are building a strong financial foundation. Whether you are looking to grow exponentially or in the market for raising money, this webinar is a great starting point.
Alex will show you what tools and apps you can implement to make sure you are tracking your business revenue and expenses, and building your financial reports for key stakeholders. She will also show you the basic terminology and meaning of financial statements and what you need to watch out for as a founder or CEO. Lastly, Alex will go through the foundation of Canadian tax, including sales tax, personal tax, and corporate tax.
This workshop aims to cover the following items:
How do you prepare for taxes?
What are some tools and software you can use?
Basic balance sheet and terminology intro
About the Presenter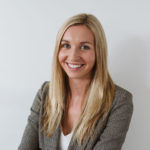 Alexandra Dawes, Founder, Virtual CFO Solutions
Alex started her accounting career working in public practice in Victoria, BC focusing on Canadian and cross border tax. She eventually moved into a senior role with a virtual accounting firm where she found her passion in helping startups while completing her CPA. Since then, Alex founded the company, Virtual CFO Solutions, and has been helping growing businesses across Canada with all things finance. Her expertise lies in helping newer businesses in the online space, including software, digital services, and e-commerce.
*Zoom link will be accessible in your Order Confirmation page emailed to you after registration (click on "Go to Online Event").