When:
March 8, 2022 @ 6:00 pm – 8:00 pm
2022-03-08T18:00:00-05:00
2022-03-08T20:00:00-05:00
Founder Fundamentals is an 12-week virtual workshop series designed to help you kickstart your entrepreneurial career.
About Founder Fundamentals
Interested in building your entrepreneurial skills to launch your startup?
YSpace, York University's innovation hub, is partnering with the Markham Small Business Centre (MSBC) to host an 11-week educational program called Founders Fundamentals.
Whether you are a professional services company, brick and mortar or technology startup, the program aims to equip you with the essential skills and knowledge needed to succeed. Spanning across topics such as finance 101, to how to write a business plan, to legal basics and more, this program provides a wide range of learning. In addition, the program connects you with local resources for potential next steps as you progress in your entrepreneurial ventures.
Individuals who attend at least 9 out of the 11 workshops will receive an Innovation York Certificate of Completion, illustrating your dedication to learning about the essentials of launching a successful business.
About the Workshop
For any entrepreneur, your customers are the heart of your business. In fact, the overall success of a business is commonly measured with customers: how many you have and how loyal they are to your business. Despite this, customer service is often overlooked and businesses take a reactive approach when complaints arise, rather than a proactive one. In this webinar, we will explore the fundamentals of excellent customer service and outline tools to help you build a great customer experience to build a solid customer base. 
This workshop aims to cover the following items: 
Best practices in customer service

 
Tools to help you keep on top of customer inquiries

 
Tips to help you build powerful relationships with your customers
About the Presenter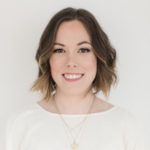 Sarah White, Founder, The Girl Floral 
Sarah White is the Founder of The Girl Floral, launching over five years ago, evolving from a side hustle, to a brick-and-mortar, and finally into a strong e-commerce brand. The Girl Floral is an online lifestyle boutique carrying florals and fashion with a focus on Canadian brands. Sarah has a passion for shopping local and curated her goods with a focus on eco-conscious, ethical and sustainable brands. 
She has hosted and spoken on multiple expert panels on entrepreneurship and women in business, hosted networking events, and mentored women entrepreneurs and students. Sarah was a panelist at The Modern Bride: Babes to Bosses Summit and The Girlpreneur Networking Night, as well as a guest lecturer at Laurier Women's Entrepreneurship Centre.
Sarah sold The Girl Floral in January 2021 and has started a second business out of her passion for helping others, The Girlpreneur, offering small business consulting to women entrepreneurs looking to follow their passions and start their dream business. She brings her expertise in retail, fashion, beauty, social media, and floral design together to support students as a Professor at Conestoga College & Humber College.
In her free time, she enjoys spending time with her husband, Chris, and dog, Samson, going for hikes, relaxing at the cottage, and canoeing the Grand. One of her favourite pastimes is exploring new places, visiting coffee shops and restaurants 
*Zoom link will be accessible in your Order Confirmation page emailed to you after registration (click on "Go to Online Event").