When:
March 15, 2022 @ 6:00 pm – 8:00 pm
2022-03-15T18:00:00-04:00
2022-03-15T20:00:00-04:00
Founder Fundamentals is an 12-week virtual workshop series designed to help you kickstart your entrepreneurial career.
About Founder Fundamentals
Interested in building your entrepreneurial skills to launch your startup?
YSpace, York University's innovation hub, is partnering with the Markham Small Business Centre (MSBC) to host an 11-week educational program called Founders Fundamentals.
Whether you are a professional services company, brick and mortar or technology startup, the program aims to equip you with the essential skills and knowledge needed to succeed. Spanning across topics such as finance 101, to how to write a business plan, to legal basics and more, this program provides a wide range of learning. In addition, the program connects you with local resources for potential next steps as you progress in your entrepreneurial ventures.
Individuals who attend at least 9 out of the 11 workshops will receive an Innovation York Certificate of Completion, illustrating your dedication to learning about the essentials of launching a successful business.
About the Workshop
Buyer persona. Customer avatar. Target market.
These are the phrases that are used interchangeably to describe the fictional, generalized representations of the demographics most likely to purchase from you – taking into consideration your product, your value, your sales rep avatars.
It is critically important to the success of your marketing, sales, product development, and delivery of services that you have a deep understanding of who your customer avatar is. In this webinar, we will be covering:

Defining your ideal customer avatar
Decoding your ideal customers' needs; Tailor the message to address their specific needs
Understanding the Customers' Buying Journey to determine the most effective method to deliver your tailored messages
About the Presenter
Vyona Ma, Senior Consultant at Change Connect
Vyona Ma is a Senior Consultant on the Implementation Services team at Change Connect. She has over ten years of experience in providing sales & sales operations, sales management, revenue management and related services to various sized entrepreneurial businesses, large private companies and not-for-profit organizations. She has a knack for breaking down complex strategies into tangible business tactics making her very effective as a business change agent.
Community Involvement, Professional Affiliations & Awards
Ryerson University Guest Speaker
Reel Asian Film Festival Development Committee member
Richmond Hill Small Business Enterprise Centre Business Coach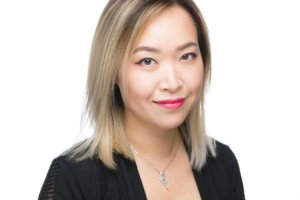 *Zoom link will be accessible in your Order Confirmation page emailed to you after registration (click on "Go to Online Event").