When:
October 20, 2021 @ 12:00 pm – 12:45 pm
2021-10-20T12:00:00-04:00
2021-10-20T12:45:00-04:00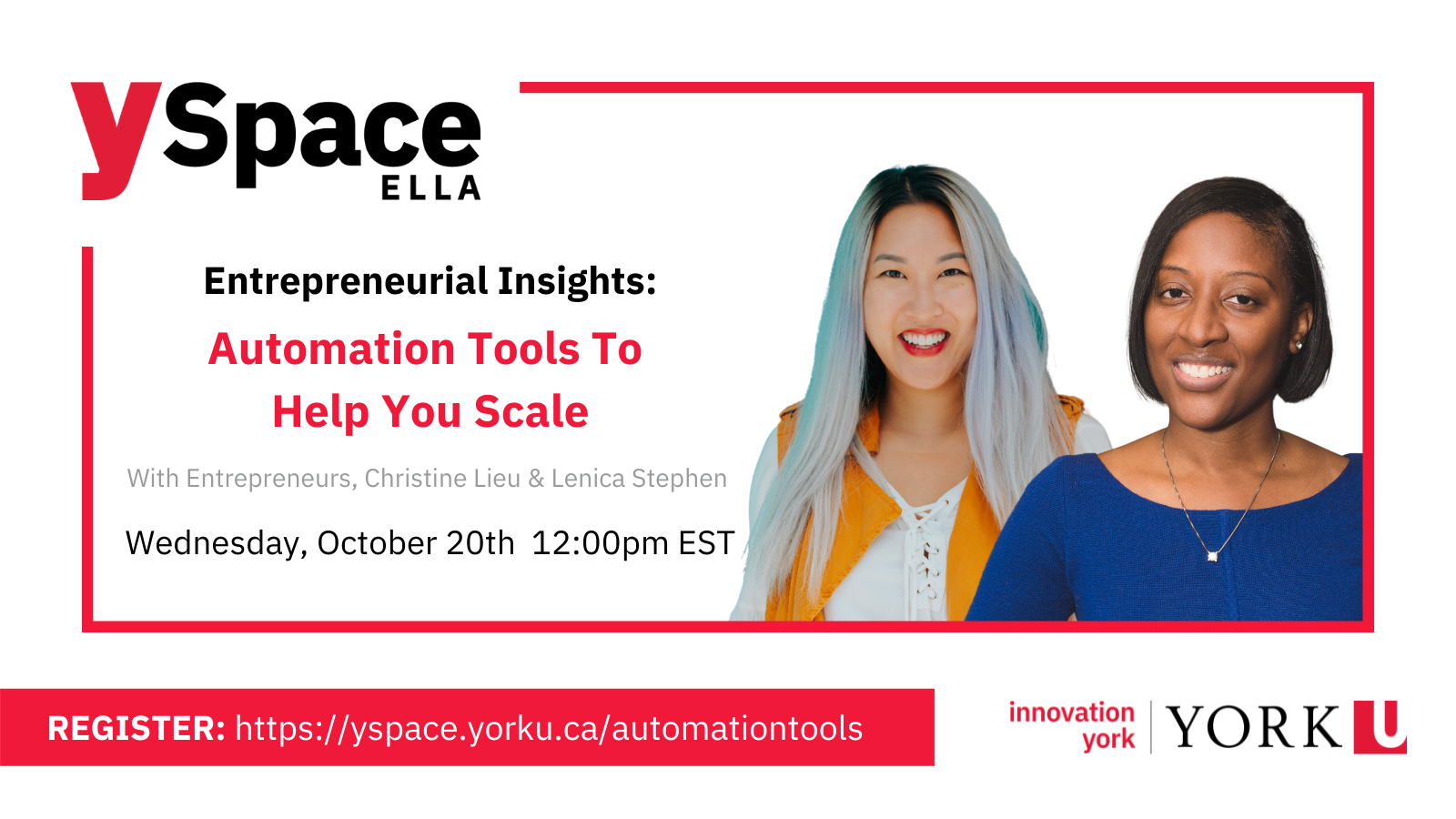 Welcome to October! As a business founder, you probably know how complex it may be to scale your business and build an engaging brand. A great solution when scaling your business is automating processes to help free up your time. To gain a competitive advantage, you will need to automate your business and establish a strong brand identity. In this month's Entrepreneurial Insights Fireside chat, learn about some of the simple to use automation tools helping entrepreneurs create streamlined processes.
In ELLA's Entrepreneurial Insights 3-part fall series, we will explore the foundation of what you need to scale effectively. Part two will feature two outstanding speakers: 
Join us on Wednesday, October 20th at 12:00pm EST for Lenica and Christine's keynote presentation followed by moderated Q&A with Nicole Troster, ELLA Entrepreneurship Manager. You won't want to miss out on this thought-provoking session. 
Catch us in November for Part 3, to learn about human capital and how to build a team to help you scale.
About the speakers:  
Speaker 1:  Lenica Stephen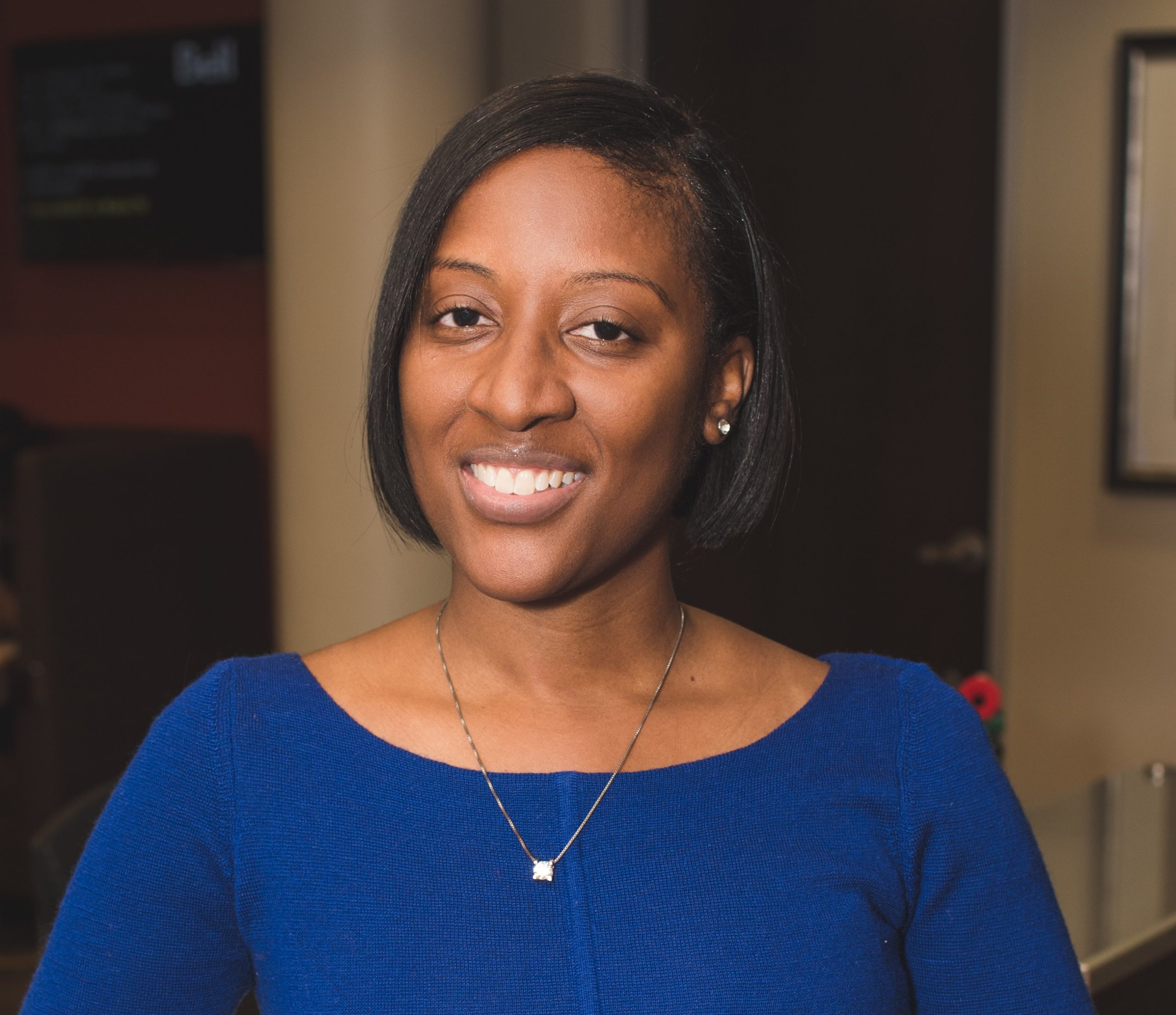 Lenica Stephen is the Founder of Interactive Business Optimization Services (IBOSS) Inc. who partners with businesses on the strategies, systems and processes to implement or enhance in their business to effectively scale and grow in line with their vision.  
She has a passion for keeping her clients in their zone of genius while being their strategic support system and by taking their business ideas from conception to implementation while ensuring these initiatives are aligned with their growth strategy.    
Lenica believes in the importance of having a good support system whether in business or in personal life and her vision is for IBOSS Inc. to be the chosen authority in providing strategic business operations services who provides an environment of support and empowerment that will lead clients to outrageous levels of success. 
Speaker 2: Christine Lieu 
Christine Lieu is the expert behind CL Designs and the Brand Party Podcast. She's a graphic designer who's traded in climbing the corporate ladder for climbing mountains around the world. Christine helps purpose-driven businesses create cohesive branding, web design, and social content creation to increase your impact and sales. 
As the host of the Brand Party Podcast, Christine and her guests deliver fun, honest, to-the-point advice that you can implement RIGHT AWAY in your entrepreneurial journey. It has made Top 10: Canada Design and Apple Podcasts' acclaimed New + Noteworthy list in both the Art and Design categories. 
Having earned her stripes in the fast-paced media world and learned first-hand the challenges faced by startups through her own journey (sometimes the hard way!) Christine wanted to provide lean and efficient design and branding services that would free businesses to push on with what they're best at. She's helped bootstrap startups, household brands, and pretty much everything in between.  
When she's not climbing mountains around the world, she's been featured in Yahoo News' Top 10 graphic designers to watch for in 2021 and has had the honour to be nominated for RBC'S Women of Influence Award two years in a row, and a Digital Publishing Award for her work on Maclean's "Bulldog" Election Daily issue, worked as a contributing designer on the launch of the Walmart Live Better social campaign, covered nationally broadcasted events such as the Juno Awards and Canadian Music Week with CBC Music, and helped the House of Anesi raise over $90K on their Kickstarter campaign, while helping social impact organizations create branding and design collateral to help drive her clients' top line.