Markham's newest
community innovation hub
YSpace is York University's community innovation hub located at the heart of Downtown Markham. We help build great companies by connecting them with high-end equipment, access to capital and a network of influencers and entrepreneurs. We are creating a vibrant physical hub that encourages creativity and bridges the gap between large enterprises and startups within the York Region ecosystem.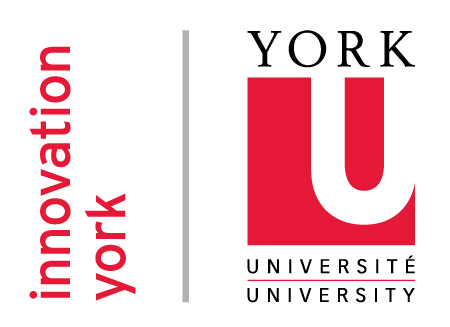 YSpace is managed by Innovation York. Innovation York (www.innovationyork.ca) is the innovation office for the University with a mandate to facilitate and maximize the commercial, economic, and social impacts of research and innovation, and to create a culture of engaged scholarship and experiential learning. The office provides a myriad of services to faculty members, trainees, students, industry and the community and manages York University's entrepreneurship program LaunchYU and oversees other incubator spaces: IBM Innovation Space – MCC, ELLA Women Accelerator and LaunchYU.
Our Team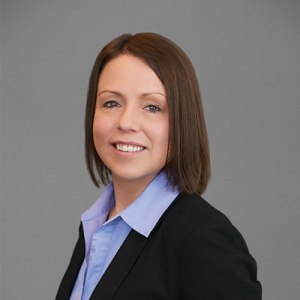 Sarah Howe
Assistant Vice President, Innovation & Research Partnerships
Sarah is a business development professional with extensive experience fostering innovation and developing strategic business operations. Over the past six years, Sarah has successfully created an innovation office at York University that provides a myriad of services across the university and has grown the team to 17.

She has created and grown a pan-university educational entrepreneurship program, developed and manages two start-up accelerators; and developed and manages an 8000 square foot innovation centre, YSpace, as a strategic step in the development of a new campus. In addition, Sarah is co-lead for the strategic development of innovation and entrepreneurship across the campus.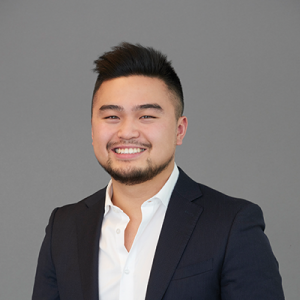 David Kwok
Associate Director, Entrepreneurship
David joined York University in 2017 as the Entrepreneurship Manager for YSpace Markham and he now oversees three different programs (LaunchYU, YSpace, and ELLA) at Innovation York. Prior to joining York University, David held various roles at The DMZ at Ryerson University, ranging from business development to creating programs for incubated startups.
In addition to this, David has co-founded ZerotoStartup, an educational venture focused on creating curriculum for maker spaces upon graduation.  He is also involved with several non-for-profit organizations including SAGE Canada, a youth entrepreneurial program as the National Coordinator and Pledges for Change, a community-based youth empowerment program as an Advisory Board member.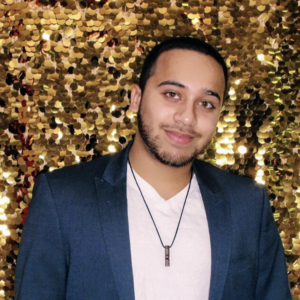 Nafis Ahmed
YSpace Entrepreneurship Manager
Nafis joined York University in 2020 after spending 5 years with the Legal Innovation Zone at Ryerson University - the world's first incubator dedicated to legal tech. Nafis is a driven leader with a strong background in developing entrepreneurial ecosystems, fueling startup growth, and building communities and has supported startups in various stages of their development across the GTA tech community.

Previous to the Legal Innovation Zone, Nafis was part of the operations team at The DMZ, and was also a Co-Founder of NuLens Innovation, using entrepreneurial frameworks to facilitate innovation projects and initiatives. He is deeply involved in startup and social innovation initiatives through his volunteer activities, and is passionate about supporting individuals pursue their entrepreneurial aspirations.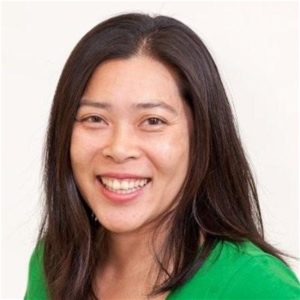 Judy Chang
Food Accelerator Program Advisor
Judy Chang has over 20 years of experience in the food industry, with leading multiple businesses with Kraft & Mondelez, and working at the Nielsen Company as a VP in Analytics. She is an intrapreneur, with experience growing two divisions through double digit growth in revenue and fast-growing team to support.

Judy is also the Founder of Pivot Perspectives, a coaching and mentoring company for leaders and entrepreneurs. She is passionate about supporting startup companies to refine their busienss plans, creating a vision, and developing a high performing and engaged team to lead the charge.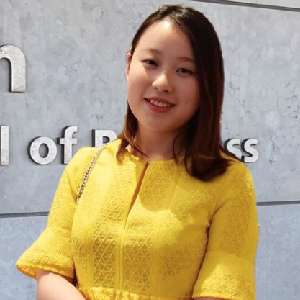 Serena Tang
YSpace Coordinator
Serena joins YSpace after spending several years with the Markham Small Business Centre serving as a Small Business Assistant. She has extensive experience of coordinating programs and supporting entrepreneurs.

York University is a familiar setting to her as she graduated in 2018 from Schulich School of Business. She is excited to combine her experience gained in the innovation ecosystem to support entrepreneurship and innovation at York University and in the wider community.
Our Entrepreneurs in Residence
Our Entrepreneurs in Residence (EiR) will host bi-weekly office hours but they are also here to support you outside of the office hours. Please know that all our EiR have had experiences building and growing their companies. They are here as resources to provide advice and guidance but are by no means meant to complete work on your behalf.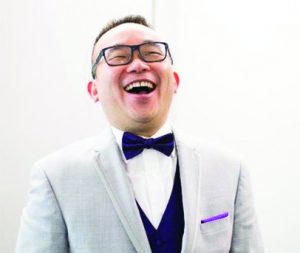 Keith Loo
Keith is the former Chief Revenue Officer for CTO Boost and previously the Head of Open Source at Microsoft Canada, Keith Loo is all about building relationships. Regardless if it's with a startup, non-profit, or multi-national corporation - all relationships are personal to him and he is passionate about developing impactful sales and marketing strategies to reach business objectives.
Keith has exited his own companies and he is passionate about developing impactful sales and marketing strategies to reach business objectives. He is also an Entrepreneur in Residence for Haltech Regional Innovation Centre and supports startups on a variety of levels
Areas of expertise and interest include:
• Data & Cloud Computing Strategist
• Marketing & Sales Strategies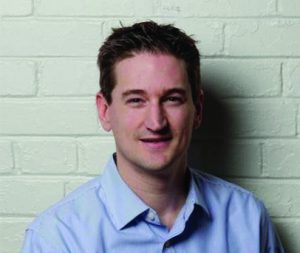 Russ Armstrong
Russ is a sales and finance leader and co-founder of Limelight Platform, the worlds first experiential marketing cloud. Russ ran sales, finance and operation at Limelight for 5 years. Russ's expertise is building and developing teams in the B2B SaaS space, across finance, operations and sales & marketing. He is a dynamic and passionate go-to market leader with a proven track record of applying strong leadership, technology, Data and analytics to achieving corporate objectives.
Areas of expertise and interest include:
• Roles and KPI's of your sales team
• Sales team structure and design
• Sales funnel and definitions
• Mapping the buyer journey
• Sales Enablement Tools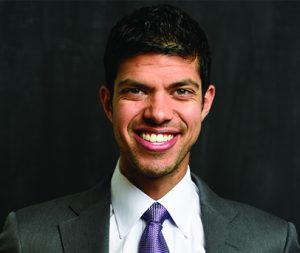 Suraj Gupta
Suraj K. Gupta is the Co-Founder, President and CEO of Rogue Insight Capital, and is the CIO for the Easton's Group of Hotels; Canada's largest private hotel development corporation. The Easton's Group owns a portfolio of over 20 hotels across Canada as well as residential condominium projects across the Greater Toronto Area.
One of Suraj's primary mandates includes investing in female, immigrant, and visible minority founders. Suraj believes that these groups of entrepreneurs do not get the exposure they deserve, and therefore over 70% of Rogue's portfolio companies have diverse founding teams at the helm. Additionally, although Rogue invests globally, another of Suraj's primary objectives is to support and spotlight Canadian founders by aiding great companies in their growth trajectory. He hopes that the world will increasingly recognize the incredible innovations that come out of the Canadian market, and that Toronto will become a hub for entrepreneurship similar to New York City and San Francisco.
Areas of expertise and interest include:
• Business Strategy
• Financial Analysis
• Sales & Marketing Initiatives
• Fundraising Preparation
Ben Stacey
From scrappy indie studio to the beating heart of agency-world Ben has been pushing the boundaries of business-minded design for just over a decade. Couple that with 4 years volunteer work and close examination of over 1200 pitches with the world's premier idea-stage accelerator and you've got one hell of a presentation designer.
With insights drawn from the music industry, startup ecosystems and Fortune 500 presentations, Ben provides invaluable lessons on the art of visual and verbal communication.
Currently, Ben operates Pitchverk, a presentation studio, helping founders communicate their message, close deals and raise capital. Additionally, Ben serves as an Entrepreneur in Residence at Ryerson DMZ and continues to volunteer with Founder Institute Toronto.
Areas of expertise and interest include:
• Pitch Coaching
• Pitch Deck Design
• Visual & Verbal Communication
• Storytelling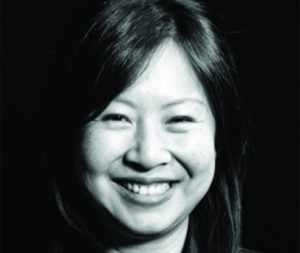 Bonnie Yau
Bonnie is a Product leader who has been innovating at the intersection of business and technology for over 15 years. She is a passionate team builder and a firm believer that fully integrated cross-functional teams are what it takes to win in today's ever-changing competitive landscape. Having endured the pain of digital transformation in corporations large and small, Bonnie sees huge opportunity in start-ups getting it right from the get-go.
During Bonnie's career within enterprises such as LoyaltyOne and start-ups such as SecureKey, she oversaw products for consumers, citizens, and businesses. Bonnie brings best practices and lessons learned from a variety of domains including loyalty programs / marketing, business intelligence, digital identity, authentication, payment, API platforms, and developer programs. Her experience in leading both Product and Technology teams has given her a deep appreciation for the productivity and engagement that is gained exponentially through cross-functional collaboration.
Areas of expertise and interest include:
• Product Management
• Business Analysis
• Cross Functional Team Building
• Agile Product Development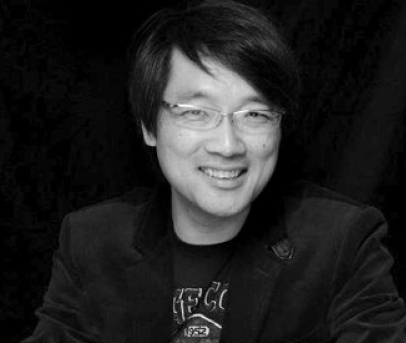 Philip Yan
As founder and chief experience designer of GenesisXD Inc., Philip connects the dots between brand, experience design and technology. Prior to creating his own business with a focus on brand and marketing communications over 20 years ago, Philip had worked for award winning studios as senior designer and design director.
His strategic thinking and consultation has proven success in many turnkey initiatives. Being always forward thinking, Philip has helped create brand positioning and implementation for universities, financial institutions, health care organizations and not-for-profit organisations with lasting impact.
Philip has led the GenesisXD team to co-found a couple of social enterprises to employ persons with barriers to employment, including the award winning social enterprises Project Get Reel® and KLINK® Coffee.
Areas of expertise and interest include:
• Branding strategies and implementation
• Marketing Communications
• UX Design Thinking
• Creating social impact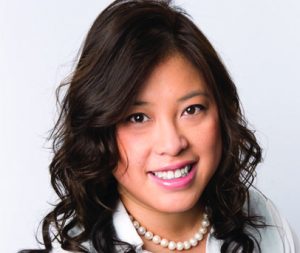 Agnes Lan
For Agnes, there is nothing greater than seeing her fellow peers and small and midsize businesses succeed. She believes that everyone has something valuable to share in the business, which is why she founded the #SmallandMighty movement and started her company, Change Connect, as a way to shake up the consulting industry.
As a firm believer that change management is the key to success, Agnes wants to help businesses transform for the better and succeed in this ever-changing market. With experience in the assessment, strategy, design, and implementation of business transformations in various industries with a focus on sales (customer-focused business strategies, organization design, sales efficiency and transformation), she has a knack for breaking down complex strategies into tangible business tactics, specializing in leadership training and sales transformations
Areas of expertise and interest include:
• Sales Systemization
• Business Development & Growth Strategies
• Sales Leadership
• Strategic Account Management
Jazz Singh
Jazz Singh is a leader/ advocate for resiliency and agility with the ability to combine strategic thinking; risk management and complex technology and security engagement models. Thought leader in converged operational frameworks with experience in information security, risk management, business operations, information technology, consulting and auditing.
Jazz is currently the Director- Technology Risk Management & Information Systems at TD Bank Group.  He along with his team are responsible for providing technology risk advise and consultation what enables the business to effectively manage risk within the acceptable risk appetite to successfully deliver on the strategic business objectives.  His passion for "Risk" drives him to constantly train and coach his peers to build maturity of risk management within the organization.
His past includes exposure in the airline/ aviation industry, healthcare and other financial institution.
Areas of expertise and interest include:
• Information Security
• Regulatory Compliance
• Technology Audit and Compliance
• Cloud Computing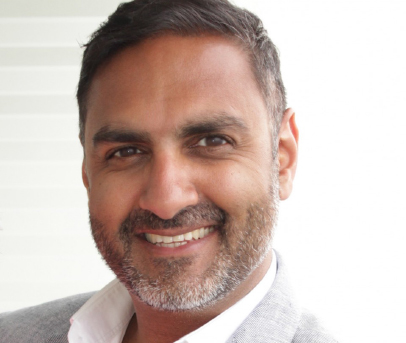 Mick B
Mick Be is the CEO & Founder of IAmI Authentications, Inc. ("IAmI"), an Identity & Access Management cybersecurity company. Being a startup founder of 10+ yrs, Mick advises coaches, and mentors numerous technology-based startups of all sizes and business types. Over the last 2 years, Mick has been an EiR and key member of the YSpace community.
Mick began his entrepreneurial journey after having worked for the financial services and card payment industries as a product marketing executive. Since beginning his first company, he has pivoted twice and now leads a highly innovative cybersecurity company. Mick possesses a very strong knowledge base in business development strategy, marketing, sales, operational management, technology & security strategy, and relationship building/management. He continues to be front and center at the crossroads of advancing technologies and user experiences, with a particular focus on privacy and security.
Areas of expertise and interest include:
• Privacy & Security
• Business Strategies
• Go to Market Strategy